Welcome to Newcastle Probus Club
Our General Meetings are held at Souths Merewether




Keep abreast of what is happening in the Club by viewing our Monthly Newsletter
We meet on the 4th Tuesday of the month at 9:30 am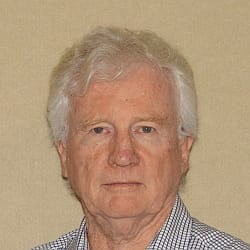 Newcastle Probus provides great social contacts with  Friendship, Fellowship and Fun in retirement.
We welcome new members to join in our excursions, dinners and monthly meetings.
Marty Rowland, President

Probus Club of Newcastle Inc.
Newcastle Probus Club is for retired or semi retired professional and business men. It is a men's club, Members' wives and partners join in on lunches and many social activities.
The Club is a Not for Profit Incorporated Association run by the members under the guidance of Probus South Pacific.
Our Probus Club is open to new members.
This Website provides basic information to members of the Newcastle Probus Club and those who may be interested in joining. It is also to promote the Club's Social Programme and facilitate bookings.
What is Probus?
Probus is all about Friendship, Fellowship and Fun in retirement.
Probus provides you with the opportunity to join together in clubs and to progress healthy minds and active bodies through social interaction and activities with retirees in your community.
Probus opens the door to new experiences and friendships, you can hear wonderful guest speakers, stay active by participating in a wide range of activities and explore your community, your country or the world.
Probus offers a range of member benefits. That is Probus, Friendship, Fellowship and Fun.
Other Probus Clubs:
Probus has men's, ladies, and mixed clubs. Persons wishing to join should select a convenient club from Probus South Pacific, click on the Menu item. A  complete list of clubs can be obtained by phoning freecall 1800 630 488, or by email admin@probussouthpacific.org.
Newcastle Probus Club first met on 29 February 1984 having been sponsored by the Rotary Club of Newcastle.
PROBUS IS A COMMUNITY SERVICE PROGRAM OF ROTARY CLUBS