Current Luncheon Schedule:
CHRISTMAS LUNCH – 1 December 2023 at Club Macquarie
Make sure you have the dates noted in your diary!
Contact organiser, Steve Wines, using the Contact Form opposite.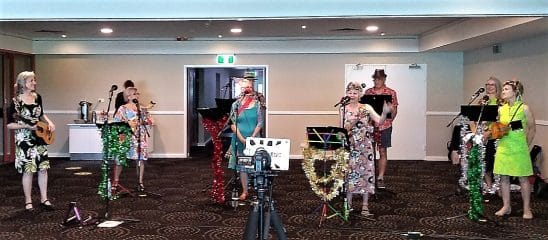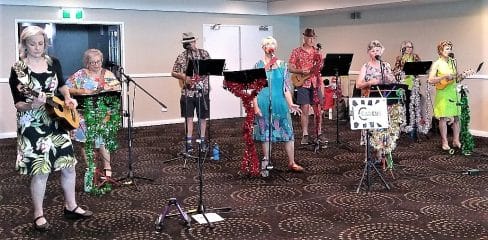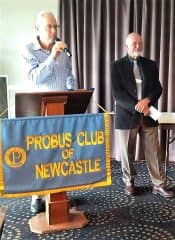 Luncheons at Club Macquarie –  2020
Courtesy: Nick Feros and Frank Rice
Newcastle Probus holds three Luncheons throughout the year for members and their wives or partners and the widows of past members.



It is an excellent way for members to get to know new members and vice versa, to catch up with members and their wives, and for the ladies to get to know each other – all in a friendly and social setting.
The luncheons are:
The President's Lunch: Held shortly after the AGM. The newly elected President gets to introduce himself and his committee to the members and ladies present.

The Ladies Lunch: Held mid year. This is an opportunity to thank our ladies for the support given to our members throughout the year.

Christmas Lunch: Held towards the end of the year. We celebrate another successful year.
Luncheons include; a guest speaker or entertainment at Christmas and a catered two course lunch with plenty of time for socialising.
Contact Luncheons Organiser
Our President's Lunch where we celebrated 35 years of Newcastle Probus Club